By Mr Jonathan Tan, Lecturer, Faculty of Law
SEGi College Sarawak is overjoyed that two of our students from our University of London LLB programme, Phoebe Sangan Sia and Priscilla Liew Chin, have been offered the position of Student Ambassadors of the the Kuala Lumpur Bar Committee's Young Lawyers Committee (KLBCYLC) for the tenure 2022 to 2023.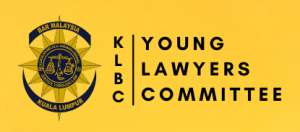 The Student Ambassadors' programme is an initiative by the Kuala Lumpur Bar Committee's Young Lawyers Committee ('KLBCYLC') which invited all aspiring undergraduate law students based in Malaysia to submit their applications for the role of Student Ambassadors. The requirements that applicants had to fulfil to be considered and offered by KLBCYLC to be their Student Ambassadors are that they must be active on social media such as Facebook, Instagram and LinkedIn, and be able to demonstrate outstanding communication and organisation skills, among others.
Among countless applicants from various law schools in the entire country who had to go through a stringent process of and criteria including thinking and social-interaction skills, SEGi's two students were among those chosen. Together with the other successful applicants, they will each each receive benefits of free entry of one seminar or event by the Kuala Lumpur Bar Committee ('KLBC'), networking opportunities with the members of Kuala Lumpur Bar, and a Certificate of Recognition.
We at SEGi College Sarawak are very proud of Phoebe and Priscilla, as their enthusiasm in learning the law and co-curricular activities have earned them the college's Academic Performance Extra-Curricular ('APEX') award, the 'Inspire Award' and 'Volunteer of the Year' respectively for the year 2021.
Let us extend our heartiest congratulations to these two bright young ladies, Phoebe and Priscilla!