Through digitisation efforts in the learning of students, SEGi College is looking into the gamification of learning. Students studying for the Diploma in Early Childhood Education and the Bachelor in Early Years Education are awarded with such credentials once they complete each of their semesters. Upon completion of their studies, graduates will be able to have accumulated as many digital badges as they could have achieved. These credentials for their achievements are obtained through academic or value-based digital badges.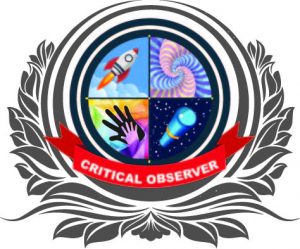 At the same time, the criteria for awarding considers not only those who are performing the best, but also those who have improved from their previous academic performance. Students who receive the digital badges can download them from the BlackBoard. Accumulated badges can be kept and used for employment in the future.
These badges are used in a variety of ways in the digital world, just as they are used in the physical world. Depending on the activities with which they are affiliated, badges can play a variety of roles. Badges are commonly thought of as rewards, but they have been shown to be most useful when they help with goal setting, reputation, status affirmation, instruction, and group identification. Badges also encourage lifelong learning outside of the classroom by highlighting achievements that might otherwise be overlooked. Game design and gaming mechanics are applied in non-game contexts to stimulate learning, and digital badges are related to this.
Digital badges have the advantage of capturing the whole learning path, allowing the badge to "travel" with the user wherever they choose to display it. Digital badges can communicate achievement to potential employers, inspire participation and collaboration, increase learning retention and levelling up, support creativity and flexibility in critical skills, and develop identity and reputation within learning communities.
Badges provide a unique path of lifelong learning that is distinct from the old institutionalised academic path, which is why participation is encouraged. Badges promote and honour personal initiative and investigational abilities and knowledge. Badges that relate to teamwork or collaboration help to codify camaraderie, team synergy, and practise communities. Badges quantify the soft skills of collaboration that are critical to success in today's workforce.
The benefits of having such credentials from the normal academic grades allow a better understanding of specific skill sets or targeted achievement where the students excel or improve in them. With such digital badges, students are able to approach learning through fun learning and with some small goals to achieve.