SEGi University and Colleges will soon be opening a new campus in the metaverse. SEGi MetaCampus is SEGi's latest leap into IR5.0, introducing an immersive 3D, virtual learning experience to completely transform the online and hybrid education landscape in Malaysia.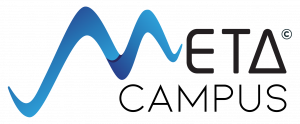 The term metaverse, derived from two words "meta" and "universe", can be briefly described as an immersive 3D virtual world, where users log in as 3D-avatars. While there is no precise definition, the metaverse is often described as the next evolution of the internet and promises to bring new levels of social connectedness, mobility, and collaboration to a virtual world. The internet as we know it, is where we browse, but people can "live" in the metaverse.
The first University group in Malaysia to launch a campus in the metaverse, SEGi is poised to radically and excitingly change the way students will learn, interact and connect. Our students will attend lectures, social and community engagement events, and potential employers in the exciting virtual reality world. The MetaCampus within the ecosystem which SEGi has created will change everything.
The SEGi MetaCampus is open and accessible to all students. Integrating links between multiple 3D universes and specialized applications for learning and teaching, it will have a hundred lecture halls, three hundred lecture rooms, thirty meeting rooms, six libraries, fifty retail shops, thirty student hangouts, and even six concert halls.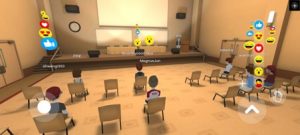 Several universities around the world have also embraced the metaverse, including Stanford, which launched a full class in metaverse virtual reality in January 2022, and Nanyang Polytechnic Singapore, which has partnered with key industry players to make learning interactive using metaverse-related technologies.
"The world has changed tremendously, and the way people teach and learn has also been greatly transformed. We've moved on to the current generation of digital natives who prefer to integrate technology into their learning. Traditional brick-and-mortar institutions may still be relevant but we cannot deny the fact that the landscape of higher education is shifting. SEGi is proud to be among the first in the world to lead the transformation of the learning experience, yet again," said Tan Sri Clement Hii, Group Managing Director, SEGi International Berhad which owns SEGi University and Colleges.