Subang Jaya: Final year students of the Faculty of Creative Arts and Design (FOCAD) recently organised a Tik-Tok Talent Fest 2021 held in the broadcast studio of SEGi College Subang Jaya on 5 April 2021 (Monday), from 1:00pm to 3:30pm.
This competition was organised by the final year students of the Diploma in Mass Communications and it was led by Sarah Easow (President), Tan Ming Kheng (Vice President),  Wong Hui Sin (Secretary), and  Lenny Muzfirah Nayli Elias bt Abdullah (Treasurer).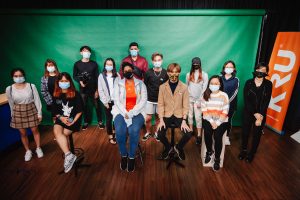 The objective of the event was to provide a platform for participants to embrace their talents and take the opportunity to show them to the public. It was also a chance for the restricted public who have been forced to stay home to participate in a fun social, yet non-physical, event.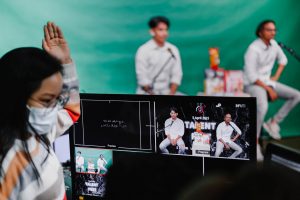 It was an event held live (online) on the official Facebook page of SEGi College Subang Jaya via Stream Yard. The department of Digital Marketing was on hand to handle all technical aspects of the event so that everything goes smoothly.