SEGi Inks Memorandum of Agreement with CKL Group's School of Skills
SEGi College Subang Jaya (SEGi) recently signed a memorandum of agreement with CKL Group's School of Skills (SOS). The agreement aims to create a pathway for students from SOS to further their education. Additional to offering exclusive fees to students from SOS, SEGi will provide an academic pathway not just Diploma level but also a Degree pathway with the University of Sunderland, UK. The collaboration will also open doors to faculties from both institutions to engage and exchange ideas as well as expertise. In the pipelines are plans for a joint effort in creating awareness for school outreach projects focusing on automotive engineering and technology.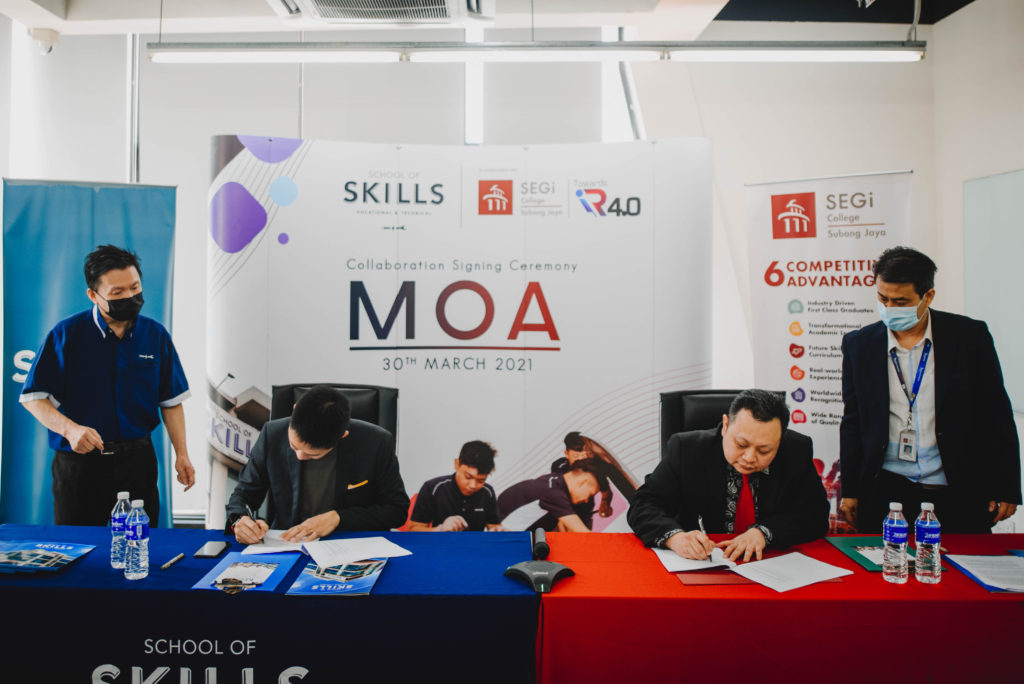 Present to officiate the ceremony were Mr Calvin Chan, Principal, SEGi College Subang Jaya; Mr Clement Lim, Joint Managing Director of CKL Group; and Mr Ken Foo-Chief Operating Director of School of Skills.
Mr Calvin Chan, Principal, SEGi College Subang Jaya said, "This collaboration timely for us as educators because we play an important role to equip our future generations with the essential skills needed to excel in their career. We believe in nurturing our students into becoming life-long learners. We place a strong emphasis on what interests our students in our teaching approach and at the same time foster development skills, such as problem-solving, critical thinking and communications."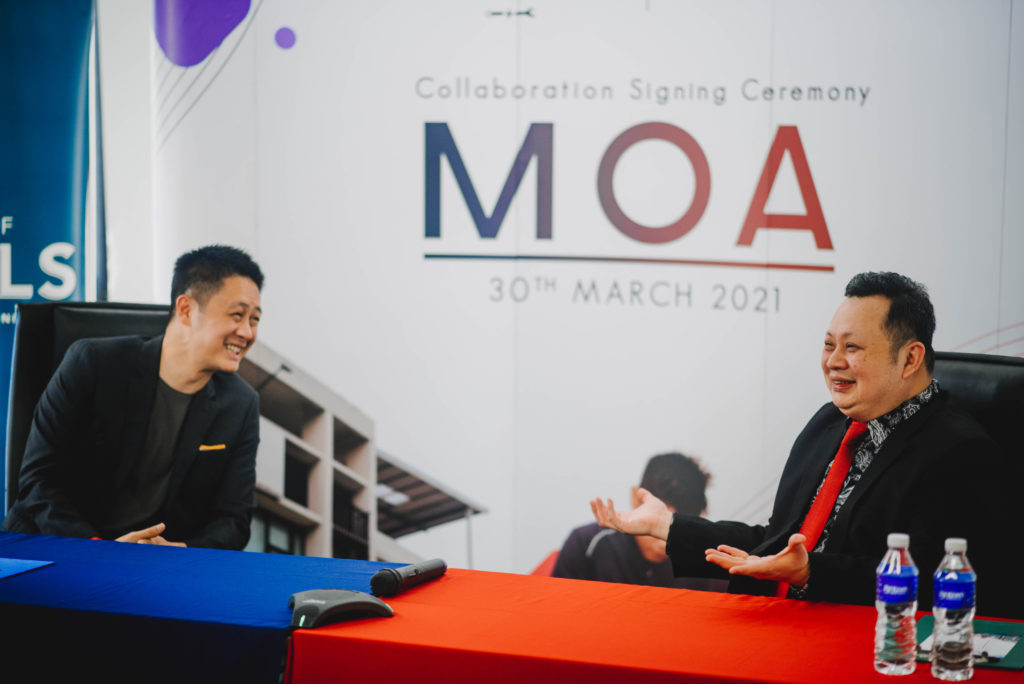 "Together with SOS, SEGi's goal is to create awareness among youth and the next generation in Malaysia especially in the field of engineering. We aim to ignite their interest in looking forward to a career in the automotive industry, which is an evergreen and growing market, not just locally here in Malaysia, but internationally as well," he added.
SEGi's Faculty of Engineering, and Information Technology (FOEIT) emphasises student-centred education delivered via innovative methods using state-of-the-art facilities. With SEGi, students are trained to develop industry-relevant knowledge via access to advanced laboratories and workshops to develop their engineering skills. Programmes at SEGi are designed to meet the needs of the Industrial Revolution (IR) 4.0-driven automotive industry.
Mr Clement Lim, Joint Managing Director of CKL Group said, "SOS' collaboration with SEGi is key for our students to recognise the values SOS is bringing to their future. Together with SEGi, we can demonstrate that there is more than one way to achieve your ambitions of higher education through Technical and Vocational Education and Training (TVET). This is an initiative we are championing, especially during this COVID-19 pandemic to ensure the continuity of our students' education."
"The latest Malaysia's National Automotive Policy (NAP) 2020 has shifted from a policy-driven to a vision-driven policy, which promotes innovation. NAP 2020 envisions to enhance Malaysia's automotive industry in the era of digital industrial transformation from 2020 to 2030, thus enabling Malaysia to realise Connected Mobility. It encourages new growth areas through the integration of technology which is in line with IR 4.0," he added.