Spray & Play was a fun and exciting event for SEGi University & Colleges Subang Jaya's School of Communication and Creative Design. The 'Anchor: Spray & Play ' held in collaboration with DPI Chemicals Sdn Bhd, a creative spray-paint drawing workshop, on 5 July 2022, highlighted the attributes, usefulness, and benefits of spray paints.
Marc Chang, DPI's Head of Business Development, and his team started with an introductory session with Shah, DPI's resident artist, giving quick tips and showing tricks on how to best work with spray paints for artistic flair and ideas, it was awe inspiring for the students and lecturers.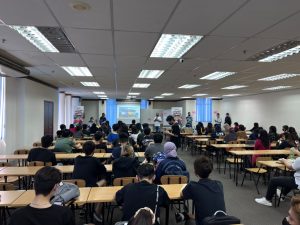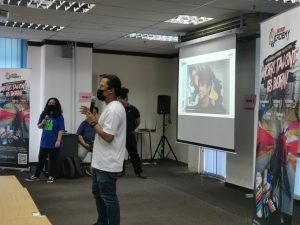 Established in 1982, DPI has been manufacturing high-quality general purpose and specialty aerosol spray paints under several house brands. It is popularly known for its Anchor line of spray paints. The 'Anchor: Spray & Play' program is part of their educational tour to promote arts to university and college students in the field of creative arts, especially those in the Klang Valley this year.
Roslan Othman, Head of the School of Communication and Creative Design, presented a token of appreciation to the DPI team, at the conclusion of the demonstration.  However, the main part of the event's highlight – the practical workshop, which was most anticipated followed quickly as the students couldn't wait to get their hands on the paints and make their artistic creations.
Spray paint art uses the unconventional medium of aerosol cans to apply paint through the air on drawing surfaces. Art-wise, graffiti artists like Banksy, among others, are most known for using spray paint because the medium is quick, permanent, and portable. The colours from the spray paints are richly saturated, thick, and less likely to drip, giving the artwork a unique aesthetic.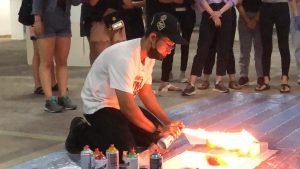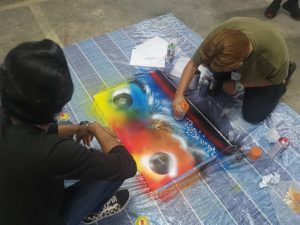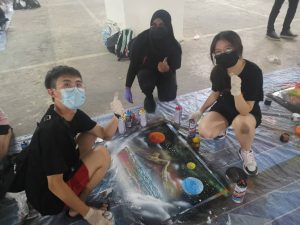 The workshop was an eye-opener and quite the feat with Shah effortlessly showing some tricky spraying techniques, one with a feisty dab of fire spray, as a kick-off to the practical session. In groups of four, students loved figuring out how to use spraying techniques to develop their own images.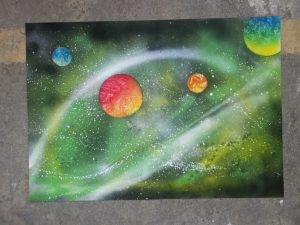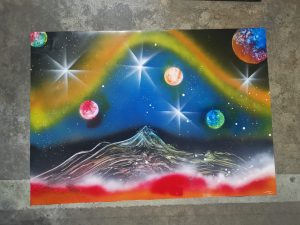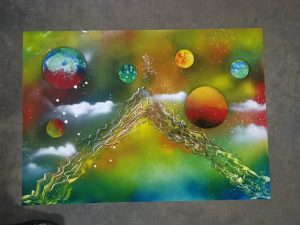 While the spray drawings quickly dried, Shah and his team did a quick round to determine the best five pieces from the twenty artworks created, which proved to be difficult as many were artistically and technically well designed. Finally, the best five were chosen, student groups were presented with cans of DPI's latest Anchor spray paint colours as a gift.
It was another SEGi afternoon spent learning creatively!