SEGi Group of Colleges (SEGi) has formalised its collaboration with realme Malaysia to sign the Memorandum of Understanding (MoU) today (20 April 2021). The partnership aims to produce industry-relevant graduates to meet the demands of the profession. SEGi focuses on bringing the industry into the classroom to allow students to interact and work with industry partners. This collaboration will also enable students to access advanced laboratories and workshops with essential tools to develop their skills.
The MoU was signed by Ms. Stella Lau, Chief Executive Officer (CEO) of SEGi Group of Colleges, and Mr. Huang Hao, Brand Director of realme Malaysia; witnessed by Mr. Edward Low, Senior Manager, Student and Corporate Services of SEGi Group of Colleges and Ms. Nor Farhana Binti Mustapha, Community Manager from realme Malaysia.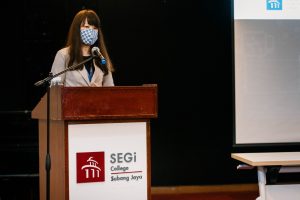 Ms. Stella Lau, the CEO of SEGi Group of Colleges, said, "SEGi's collaboration focus with each of our industry partners is to bring the industry into the classroom. We aim to provide our students with real-life industry projects and assignments to transition into the industry as seamlessly as possible. Hence, our partnership with realme will see realme's experiences and expertise incorporated into our curriculum. For instance, realme will be working together with our Faculty of Business to provide actual industry inputs for subjects such as Personal Selling and Consumer Behaviour."
"As SEGi moves towards Industrial Revolution 4.0, or fondly known as IR 4.0, it is a privilege for us to have realme showcase products that they have incorporated with the Internet of Things (IoT) as an actual application to raise further awareness on the importance of IR 4.0," she added.
The collaboration will also bring inter-organisational visits, joint research, and industry placements together with practical training for SEGi's students.
realme is a technology brand officially established in 2018. realme aspires to provide products with a comprehensive, superior experience for the young, and realme is committed to being a trendsetting technology brand. According to the statistics of Counterpoint international smartphone shipments in Q1 of 2020, the emerging smartphone brand realme still ranks 7th with a year-over-year growth rate of 157%, which ranks the first in the world well. As the world's fastest-growing smartphone brand, realme stands firmly among the mainstream smartphone brands.
Mr. Huang Hao, Brand Director of realme Malaysia said, "At realme, we are a youngster-focused and online-centric brand that became the game changer of the smartphone industry as well as the pioneer in trendy technology with our Dare to Leap spirit. A partner like SEGi who is forward-looking and shares the same Dare to Leap spirit provides us an opportunity to elevate colleges and universities' curriculum in Malaysia. Malaysian fans can expect that we will continue to leap-forward in empowering youths and stay tuned to more exciting news from us."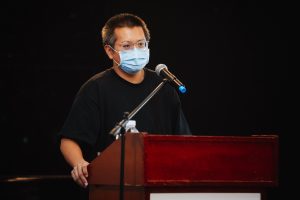 Moving forward, SEGi will actively seek collaborations with partners from various industries to provide continuous improvement and enhancement to its curriculum.