Objective
The objective is to develop academically skilled student who aspire to be principled and compassionate leaders. With a focus in science, technology, engineering, art and mathematics, Robo-Tech Club affords students the experiences, skills, and values that will prepare them for global competitions.
Our club's Intention is
to intensify student's performance on robotics technology.
to let students gain practical and hands-on experience.
to infuse soft skills (also known as people skills, such as communication, teamwork, problem solving and observation) in a fun and exciting way.
Supporting and enhancing the 'student experience' throughout the student lifecycle is critical to the success in higher education today for both the student and the institution. The School of Engineering founded SEGi Robo-Tech Club with a mission to spark interest in science and technology, create a culture of innovation and entrepreneurship among students in SEGi College Penang. It committed to provide a fantastic cross curricular opportunity in science, design & technology, maths and literacy as well, whilst students strive to achieve their academic goals.
Through this club, students are trained C++ programming, Python programming, Arduino, Raspberry Pi, 3D design and printing, assembling robot and etc. Furthermore, students are guided to join the competitions such as Innovation Malaysia and robotic competition.
Our Achievements
2018, myMaker Robotics Challenge, MRC2018 – 2nd Runner Up
2016, STEAM Malaysia Cup 2016, Champion
2016, myMaker Robotics Challenge 2016 (MRC2016) – 1st Runner Up, 2nd Runner Up – The Best Technology
2015, Fighting Robot Competition 2015 – Champion, 2nd Runner Up, The Best Technology
2015, Kung Fu Robot Competition 2015, Champion
Testimonial
Name: Lim Ken Chun
Std ID: SCPNG0000013784
Bachelor's Degree in Mechanical Engineering, 2018
SEGi College Penang
I joined SEGi Robo-tech club during my studies to learn more about robotics. Being involved in humanoid robot competitions trains my ability to think and react quickly, as one wrong move will result in being eliminated from the match. A hands-on approach during designing and fabricating robotic parts help me gain invaluable knowledge and experience.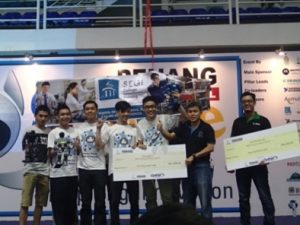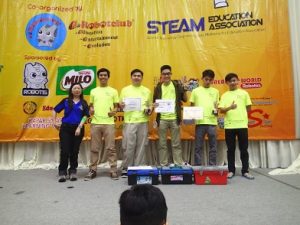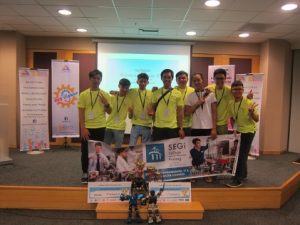 Name: SAW CHUN WEI
Std ID: SC-PNG-0000013804
Bachelor's Degree in Electronic & Electrical Engineering, 2018
SEGi College Penang
"No sacrifice, No victory"
"As a president of the Robo-Tech Club of SEGi College Penang, it was a very exciting and challenging post in my college life. As a team, every year we will search for robot competition for us to join. The main category of competition that joined by us are Humanoid Robot Fighting which the robot will be fighting each other.
For the preparation of the robot competition, we must apply our soft skills and hard skills on the robot itself and among our team members. Soft skills that are talking here are programming the robot to fulfil the requirement of the competition rules as well as balancing the robots. As a president and senior to the club, I will explain and demo the things to the team members when they are facing difficulty throughout the process. When talking about hard skills, we must re-build the structure of the robot as there is also some requirement for the competition rules. For assembly, there are some technique to do it also and we will be having some session on technique sharing so that the team members can done the job efficiently and effectively.
Of course, these kinds of knowledge are not gain by a day, it was accumulated throughout the whole study in the college. During the time in college, our advisor of the club will teach on technical skill as well where those skills are not taught by the lecturer in the college.
For the competition, we had participated in few competitions such as PISF Robotics Competition, STEAM Cup, WRG, and so on. Our 3 robot teams will always work hard and practice hard to fight to the top 3 of the competition, and there is also champion for us before. What we do, what we gain. Thank you SEGi for letting me to have a perfect combination of soft skills and hard skills and have the chances to involves myself in such an active club and lead the club members. Once again, thank you SEGi!".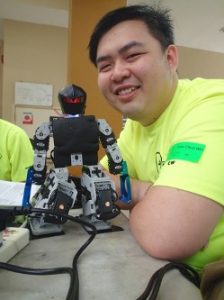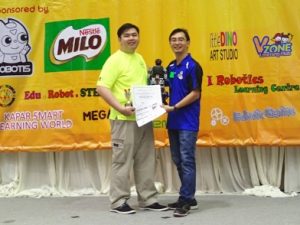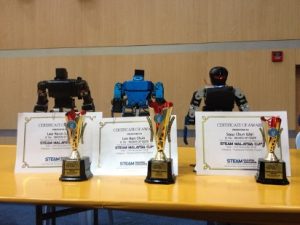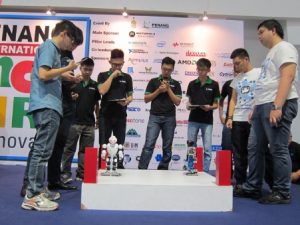 LEE SHAO QIN
SCPNG-0000013940
Bachelor's Degree in Electronic & Electrical Engineering, 2018
SEGi College Penang
Recently I became interested in robotics. I was first introduced to robotics was in 2014 when my college created the robotics team. Later our robotic named as Robo-Tech Club. Upon learning more about robotics, our college giving us training class. Through out the robotics learning we have been going to robotic competition as well as we won Champion in Serdang. After all this we also attended a lot of robotic competitions. As we went to Subang, Putrajaya and Penang Science Fair for the robotic competitions. Participating in this robotics competition has opened so many doors for me and given me the challenges and opportunities to grow as a person. I look forward to see the increasing number students to learn about robotics.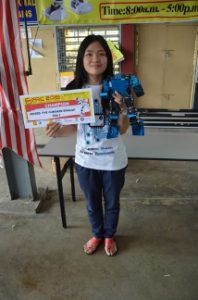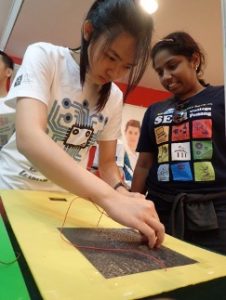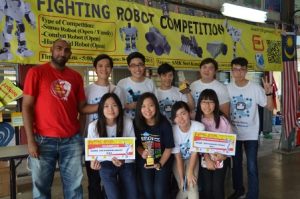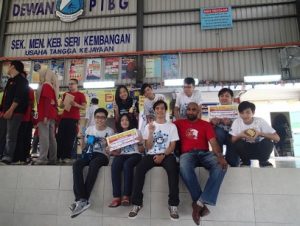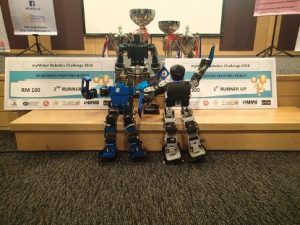 Student ID: SC-PNG-0000013887
Name: OI YEIK TING
The robotic competition is a unique opportunity to know more about the technical, practical part and also team work. The competition was excellent, engaging, and practical. The case was well framed and the mentorship process was well organized and prepared. The process is beneficial for anyone with an interest in consulting as well as for people of all experience levels. This competition helps us to think about the technical challenge in new ways and it can help us to move forward for our project.