The School of Education and Language signed a Memorandum of Understanding with Learning Kingdom Education in October 2021. A series of the Learning Kingdom Workshop Series was created to enhance DECE students and to ensure they are equipped with additional soft skills not found in their studies. As such, the opportunity provided by The Learning Kingdom Education enables students to be part of the talent pool and get the chance to be employed under them. The collaboration enables SEGi DECE students not only to acquire additional soft skills, but to get better chances at employability before they graduate from their studies.
Through this collaboration with The Learning Kingdom Education, six workshop series are available to our SEGi Diploma in Early Childhood Education students. The initiative of such workshops is to raise ECE educators' self-value and boost their self-confidence, increase their skills in teaching, class management, and communication skills, and create a pool of talent.
The first workshop is titled "The Beauty of Art", which was conducted on 16th and 17th October 2021. Our industry partners have an extensive network and they roped in experts to cover all these workshops. The participation for the first series was from "The Artist Studio" and "Unique Art and Craft." The workshop was conducted online and some of the DECE students were partly involved in moderating the sessions as well.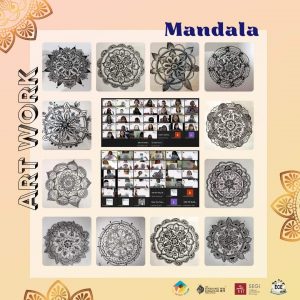 Our DECE students were not just passively attending workshops but actively engaging with the trainers. The two-day session was covered by staff from The Artist Studio and Unique Art and Craft who shared their experience in the arts and facilitated the workshop. They taught techniques for drawing and colouring concepts. Various drawing and colouring activities like the creative test, Zentangle, and Mandala were conducted for our students to explore their artistic and creative sides. The students' responses were very positive to the activities and they have gained knowledge and skills that they can apply in their future workplace.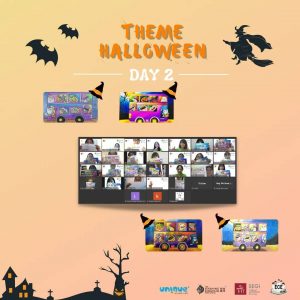 What makes SEGi College Penang stand apart from our competitors is our partnership with our ECE industry partners which enables students to enhance or acquire new skills. Not only that, but we also see long-term benefits for SEGi DECE students since the workshop spans six series that go up to six months.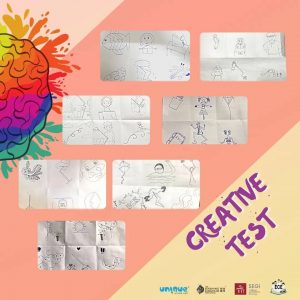 With continuous workshops provided by our partner, our DECE students will be prepared once they graduate from the programme and will be able to explore the opportunities to work in other fields besides being early childhood educators. Through Learning Kingdom Education's extensive network and their subsidiary companies, our DECE students will gain the opportunity to be employed immediately after their completion of studies. SEGi College Penang will increase future collaboration and bringing industry into the classroom for our students' learning. This sets us apart from the rest as our involvement with key ECE industry partners will provide all the necessary skill sets for our students.