Banqueting is a long-established concept. A banquet in the 16th century differed greatly from what we understand now and was modelled after the mediaeval "ceremony of the void" (Jindal, 2015). Therefore, the third-year BSc International Tourism and Hospitality Management students organised a Fine Dining on July 5, 2022, at The Butler to complete the assessment requirement for ITH2313N Banquet and Restaurant Management subjects.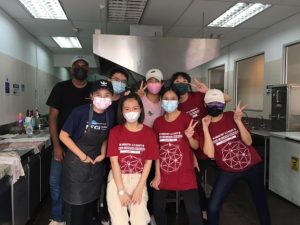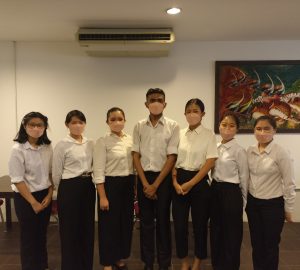 This fine dining experience aims to demonstrate the students' abilities in event setup, customer service, and teamwork development. Two groups of students—the cooking and service teams—were formed. Even though most of the students lack kitchen experience due to their non-culinary backgrounds, they managed to prepare and deliver the cuisine properly within the allotted time.
Fine dining with a theme of Thailand Cuisine starts from 12 pm till 2 pm. There was a variety of menu such as Thai rice rolls was served as an appetiser, tom yam soup, roasted chicken served with white rice and roasted veggies accompanied by green curry sauce, and Thai mango sticky rice served with coconut milk for dessert, made up the selection of delights. All guests received a lime mojito as a beverage.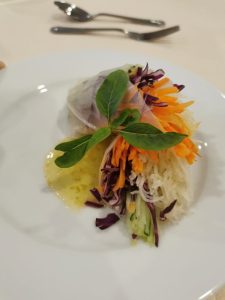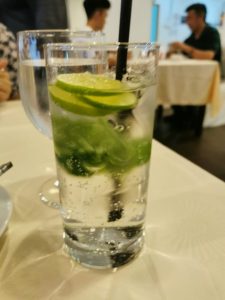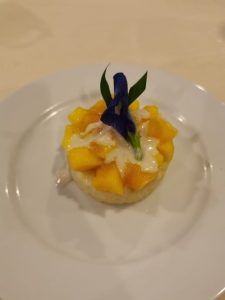 The gourmet lunch is being attended by around 20 people, including SEGi College Penang personnel and friends and family of the students. Guests were satisfied with the service and food served during the function, and guests were impressed with the beverage as it was tasteful.
It was an excellent experience for the students as there are quotes "experience is the hardest kind of teacher. It gives you the test first and the lesson afterwards". The students ratified that the event functions provide them with an outstanding experience that cannot be cloned in class.