Kuching, April 20 – A bowl of bubur lambuk with which to break fast is considered a norm every Ramadan. This is a tasty rice porridge that is served during the fasting month and is also considered comfort food in more ways than one. This year, SEGi College Sarawak continues with our tradition to distribute bubur lambuk to the local community on Tuesday 19 April 2022. This happened in front of Riverside Majestic Hotel and the surrounding area.
This was the second such project after it was launched last year. The objective is to share the joy of berbuka puasa with the public and to strengthen the relationship between the local community and SEGI staff and students.
In line with SEGi College Sarawak's 45th anniversary, a total of 450 containers of bubur lambuk was cooked by SEGi lecturer, Perseus Giter, with the help of his thirteen students as kitchen helpers using his very own special recipe.
The food distribution was done by our students and lecturers from various programmes including the Diploma in Mass Communication, the Diploma in Culinary Arts, the Diploma in Hospitality, the Diploma in Hospitality, as well as the Diploma in Healthcare. Also, the program could not happened without the support of SEGi College Sarawak management and marketing team.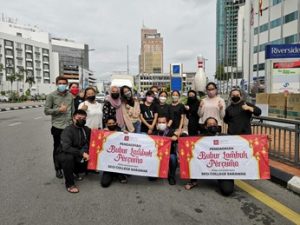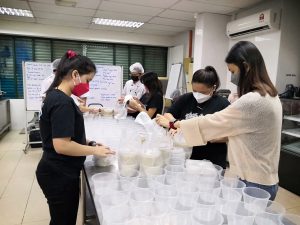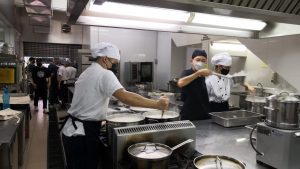 An overwhelming response was gained from the public that day. With great support and team effort, the overall cooking, packing and distribution of bubur lambuk was a great success.