By Ms Norhayati Binti Basri, Lecturer, Faculty of Education & Social Science
Thirteen students of SEGi College's Diploma in Mass Communication attended a four-day intensive workshop where the students learnt about the fundamentals of film-making. This workshop was held at TEGAS Digital Village, from 30 June until 3 July 2022. Film is a positive creative tool that students can use to tell their own unique stories while also gaining confidence, learning new skills, and having fun in the process. Reading or listening to filmmakers is one thing. But studying under the industry experts is a much more exciting opportunity.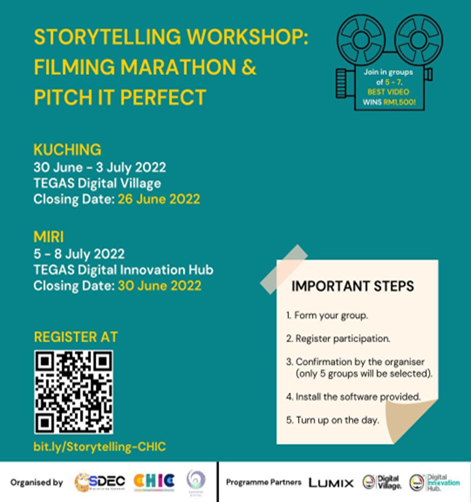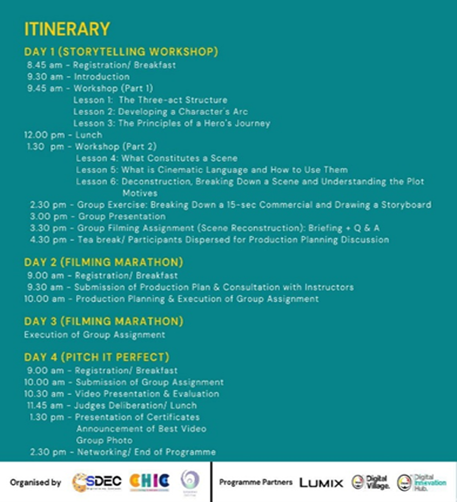 Internationally recognised film-industry professionals Mr Jeremiah Foo, the Co-Founder of KL Film Artisan and CEO eMuse Pictures, conducted this workshop with Mr Sam Hui, the Academic Director of KL Film Artisan. Working in two groups, the students wrote, produced, directed, and edited their own short films. The students used professional filmmaking equipment such as the Canon cinema camera for filming and the Adobe Premiere Pro for editing.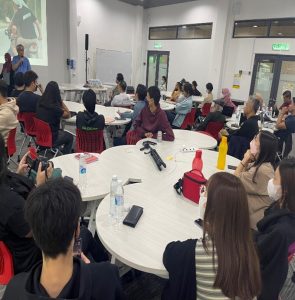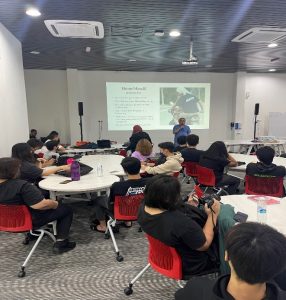 After constructive feedback sessions from Mr Foo and Mr Hui, the enriching workshop ended with the students screening their films for their peers and members of the local film industry. This was also an excellent networking opportunity for our Mass Communication students. The finale of the workshop was a group photo session, and the students coming away with hands-on experience and industrial know-how from those in the field – a perfect marriage of theories and real-life work.