SEGi Group of Colleges (SEGi) recently had the privilege of speaking with Ms Lau Yin May of Malaysia Airlines, who explained how the iconic national airline has gone through a journey of transformation in response to the shattering consequences of the COVID-19 pandemic. As an international brand that represents our nation's cultures and races in all their beauty, richness and diversity, Malaysia Airlines is synonymous with safe and pleasurable flight experiences from and to myriad destinations all over the world.
While almost every industry has been hit hard by the corona virus, it's safe to say that the commercial aviation sector has been hit the hardest (alongside the hotel industry), due to many factors, not the least of which are travel requirements and restrictions as well as the mandatory quarantine measures. Malaysia Airlines (MAS) and the Malaysia Aviation Group (MAG), just like other airline companies not only in the country but all over the world, have suffered grave financial losses amounting to billions of Ringgit. The COVID-19 has not only put fear in the hearts of would-be travellers but has also necessitated government policies of restriction, and this has changed the entire landscape of the travel industry.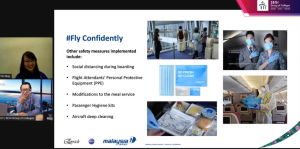 What this means is essentially the loss of potential revenue and the loss of jobs for flight and ground crew. While some lucky few are fortunate enough to still have their jobs in this industry (although many have had to resort to remote work), the overwhelming majority has had to be retrenched.
The good news is, though, that Malaysia Airlines has a solid plan to reignite the industry once the time is right. Malaysia Airlines has highlighted three critical components which will facilitate air travel recovery – customer confidence, green-lane arrangements, and the government's role. Much of this recovery strategy is dependent on the speed and success of the country's vaccination programme, however.
Undoubtedly, given the government's approval to operate, what is of utmost importance is the safety and security of passengers. Hence the safety and security measures and hygiene protocol for the protection both the passenger and employees is always a priority.
Green-lane arrangements are of course necessarily essential in jump-starting international travel, as are joint government and industry collaboration.  Sadly, though, the latest positive COVID-19 cases that have arisen in New Zealand, Australia, and Singapore have put this arrangement on hold.
Obviously, the government plays a critical role because their decisions will dictate whether and when Malaysia Airlines is ready to open air travel for the country again.
On a positive humanitarian note, Malaysia Airlines is contributing greatly to the transportation of medical supplies. These supplies are not only for Malaysia, but also for other countries that are in urgent need of it. MASkargo has operated more than 1,600 flights carrying more than 30,000 tonnes of medical supplies and emergency provisions such as ventilators, surgical gloves, and sterile isolation gowns.  At the same time, Malaysia Airlines is also an anchor and beacon for our national vaccination programme by bringing critical shipments of COVID-19 vaccines (Pfizer and BioNtech) into our country. The MAG employees, also known as MH Rangers, are active volunteers who assist in dispensing vaccines and providing medical services in PPVs located in and around the Klang Valley, Kuala Lumpur, Bukit Jalil and in many other parts of Selangor.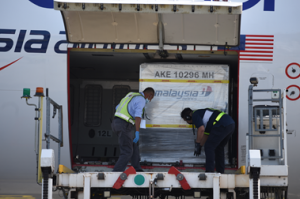 SEGi Group of Colleges is proud and honoured to be an affiliate of our nation's first and primary air carrier, Malaysia Airlines. As corporate partners, we work together to immerse our students in industry where they are given the chance to learn from the industry experts. Together we will see our nation flying high!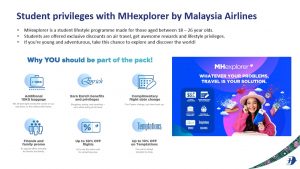 You may watch the replay of the live talking show >>
here
<<
Watch this space and stay tuned as we share more news about the showcase in the coming days!