SEGi College Kuala Lumpur's/Subang Jaya's students from the CICD Department (History of Arts) had an exciting day visiting the National Art Gallery on 15 July.
Tasked with creating an art vlog, a prerequisite in the semester study, students were required to view and select either a painting or sculpture as their object of study for their third and final assignment.
This year in 2022, an exhibition entitled "Nusa," meaning "motherland", marks the reopening of the National Art Gallery's main galleries, which had been undergoing a large-scale roof renovation and consequently had been closed to visitors.
"Nusa" explores the notion of the motherland in relationship to super-diversity in the context of Malaysia and the region, featuring selected works from the national collection.
The selection of works included masterpieces of Nusa, such as River Pergau State of Kelantan, created in the 19th century by William Samwell; Kampung Nelayan (Fishing Village), a distinguished Chinese brush painting by Chung Chen Sun that was classified as a National Heritage under the National Heritage Act 2005; iconic collections by pioneers like Latiff Mohidin, National Laureate Syed Ahmad Jamal, Redza Piyadasa, Chuah Thean Teng; and the most recent acquisition, a contemporary interpretation of the Enrique de Malacca Memorial Project (2016) by Ahmad Fuad Osman.
The visit was timely as most of the iconic art pieces were on display, making it an opportune learning experience for the students.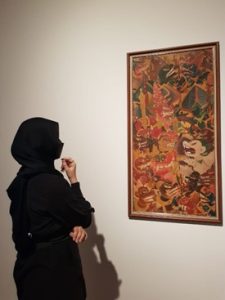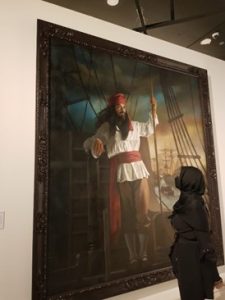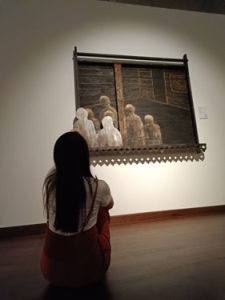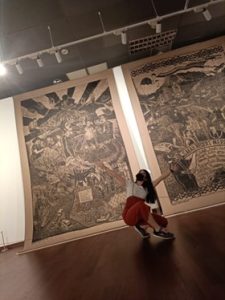 One of many Art Installation on display