A talk on resume writing was carried out in SEGi College Kuala Lumpur on the 7th of August, 2020. The talk was given by Cr Cheong Kar Hui, a distinguished speaker and also the Managing Director of The Miles Resource Sdn. Bhd.
The main focus of the talk was about effective resume writing which is a very important task for students looking for career opportunities. A resume must contain details pertaining to personal particulars, education background, experience, skills and accomplishments. A properly written resume makes it easier for an organisation to understand the potential candidate and his or her background better. Therefore, a well written resume increases the candidate's opportunity of being interviewed.
Because of such reasons, extra attention must be paid when a candidate writes his or her resume. However, candidates looking for jobs seem to undermine the importance of writing an effective resume. Mistakes are done by attaching photos that are candid or appear dull and uninteresting. All photos for a resume must be of passport size. Also, a professional email address is required. Some candidates feel that email addresses are not important. Funny names such as winsonhandsomeboy, cutiepiepink should be avoided. A resume must have an Executive Summary which contains the individual's personality, a brief write-up on past experiences and achievements and future achievements with the employer. The Executive Summary should be written in an interesting manner.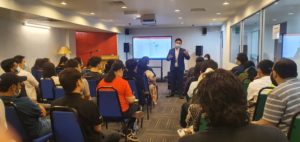 A resume must provide sufficient details for the organisation to vet through e.g. education and experience. Some examples of educational details include the institution's name, highest level of completion and the year of completion. Grades are optional. The next bit of information that must be provided is work experience e.g. job positions held, the nature of the job responsibilities and reasons for leaving. Skills that have been acquired by a candidate are equally important and they give weightage to a resume. The candidates are encouraged to list down their skills in terms of proficiency: beginner, moderate or advance. The ratings given could be from 0-10. Any certification received from any accredited body must be mentioned.
Another bit of important information that must be included in the resume is language skills. These skills are important in any industry. It is obvious that candidates with a higher proficiency will be selected. Therefore, candidates must ensure that they are fluent and proficient in written and spoken communication. IT skills are equally important for employability in the current era and should also be showcased in the resume.
Some other information that must be provided include hobbies and interest, publications done, awards or recognition received and volunteering activities. Students are encouraged to get referrals from ex-employers, lecturers or colleagues. However, candidates must obtain their permission first before stating their names on the resume.