Valentine's Day is the day we celebrate love. On February 14, more than any other day of the year, romantic couples shower their better halves with gifts and tokens of appreciation. Much about Valentine's Day is well known. The handwritten cards, chocolate hearts and red roses are all staples of the annual tradition.
Led by the School of Hospitality, Tourism and Culinary Arts (SOHTCA), SEGi College Kuala Lumpur held a Valentine's Day lunch under the Food and Beverage Management subject on 18th February 2022. It was by the students from the  Diploma in Hotel Management.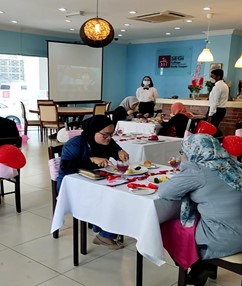 The students enjoyed hands-on experience and learnt the importance of service speed and timing, providing high-quality service in a style that is in line with the type of clientele who frequent five-star restaurants. The students were reminded of the importance of having a strong impact on the customer experience at a restaurant and the fact that service staff should approach every situation with a helpful and positive attitude to create a pleasant atmosphere even when problems occur.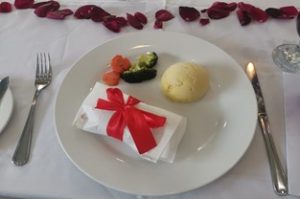 This experience gave the students substantial workplace exposure by bringing industrial practice into the classroom.