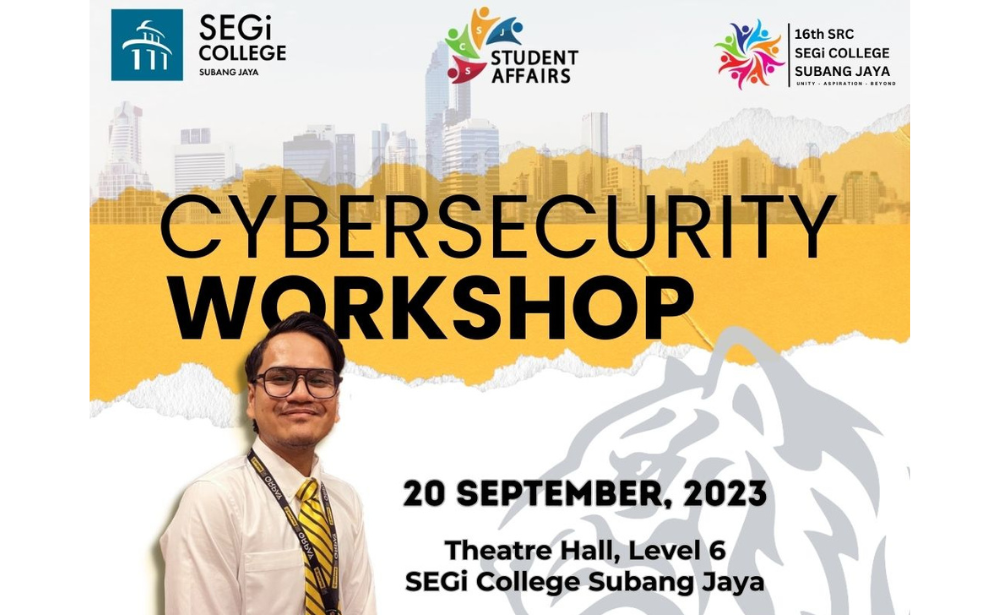 Are you ready to fortify your digital fortress? Mark your calendars for 20 September 2023 as we dive into the intriguing realm of Cybersecurity.
Date: 20 September 2023
Time: 10.00am – 12.00pm
Venue: Theatre Hall, Level 6, SEGi College Subang Jaya
Book your seat now, register at: https://forms.office.com/r/4rBic9C60j
In today's interconnected world, safeguarding your online presence is more crucial than ever. Learn the ins and outs of Cybersecurity, understand the tricks hackers play, and discover ways to protect yourself from digital threats.
And here's the cherry on top – participants will receive an exclusive E-Certificate from Maybank as a testament to your newfound Cybersecurity prowess!
Let's build a safer digital community together. Spread the word, register now, and become the guardian of your digital realm. See you there!