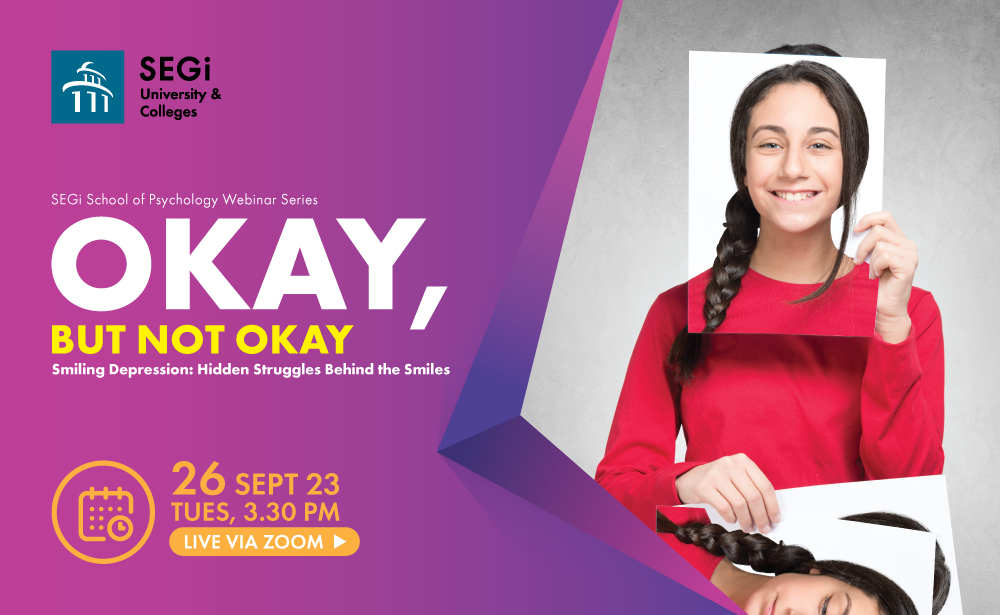 Did you know that people who wear constant smiles often conceal unspoken, deeper emotional pain beneath the mask of unwavering happiness?
Smiling depression is like putting on a mask, fooling people into thinking those who smile are always happy when in fact, these individuals are silently battling their inner demons.
In this insightful webinar, we will:
✨ Uncover the 'why' behind these masks
✨ Learn to spot harmful behaviours
✨ Work together to let go of biases and unhealthy coping methods
✨ Discover healthier ways to support mental health
Join us for an enlightening journey into the world of smiling depression and help create a community where mental health matters. Register now and be part of this transformative experience!
Reserve your spot here: bit.ly/psychtalkseries4