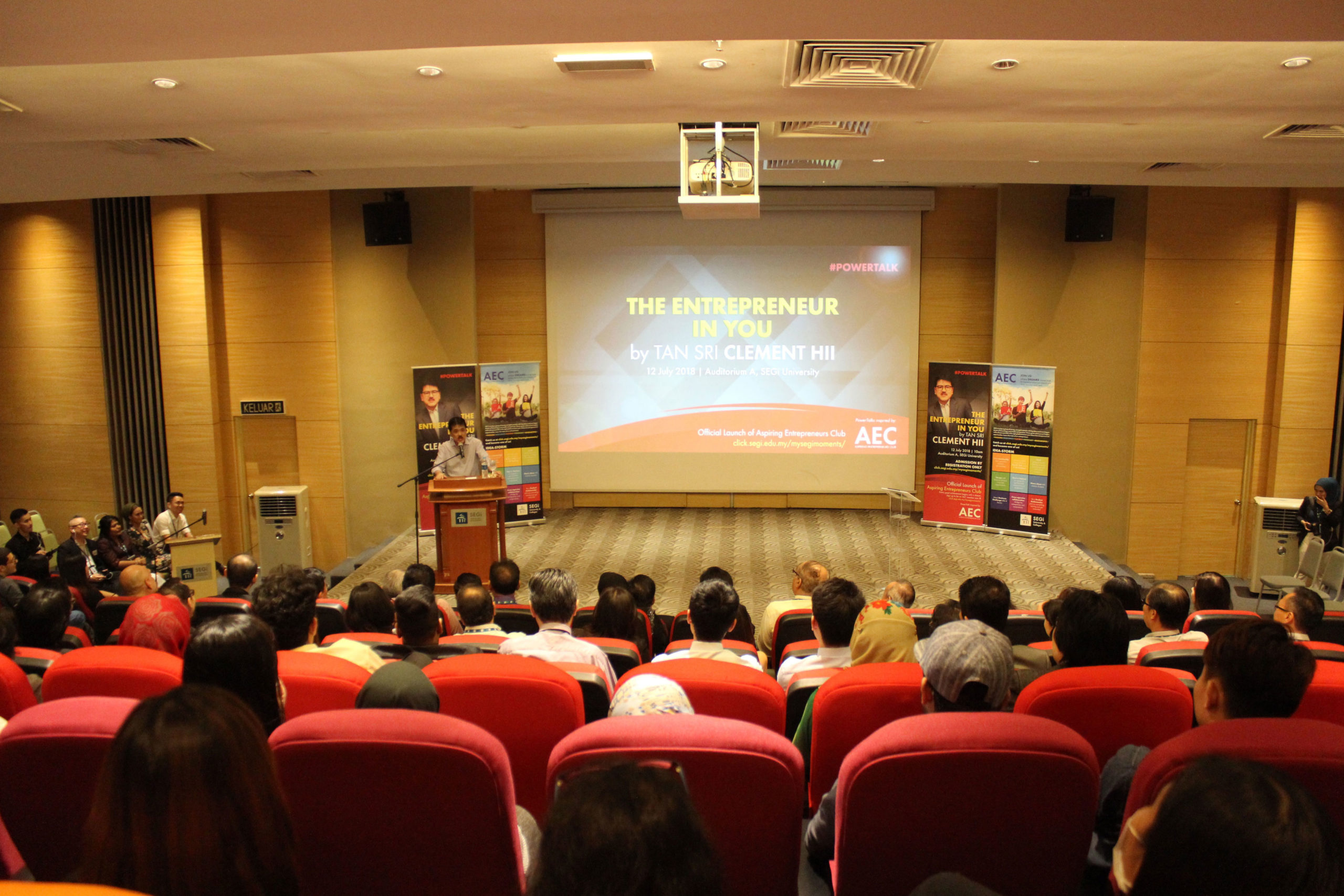 SEGi Group Managing Director Tan Sri Clement Hii shared his bitter sweet journey growing up as a little boy from a village in Sibu, Sarawak to a global and well-known entrepreneur in a 'powertalk' to inspire budding entrepreneurs among SEGians.
Entitled, "The Entrepreneur in You", the talk held at Auditorium A, SEGi University was attended by some 300 SEGi staff and students from various fields who wanted to get an insight into the tycoon's early years.
In the talk, Tan Sri Clement urged students who were interested to venture into the entrepreneurial world to become 'risk-takers', not expecting to start perfect, without making any mistakes. Through his narrative of life experiences, the lesson learnt was that the experiences acquired were part and parcel of becoming an entrepreneur as it helped prepare one's strength, commitment, mindset in building one's potential and finding better solutions to achieve one's aims.
His life-inspired powertalk was followed by a Q&A session and the official launching of SEGi's Aspiring Entrepreneurs Club (AEC). Under the club which will be set up in every SEGi campus, students will be exposed to the minds and works of entrepreneurs through the various programmes and activities.